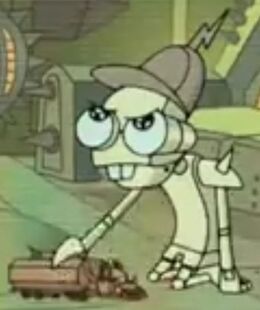 Bobby Tron is a robot that appeared in the Tickle Me Psycho commercial in the episode Playdate.
Appearance
Edit
Bobby Tron is a little yellow robot with blue eyes and buck teeth. He also has a brown cap with a lightning bolt shaped antenna.
Personality
Edit
Bobby Tron is an arrogant, rude, spoiled, bratty child.